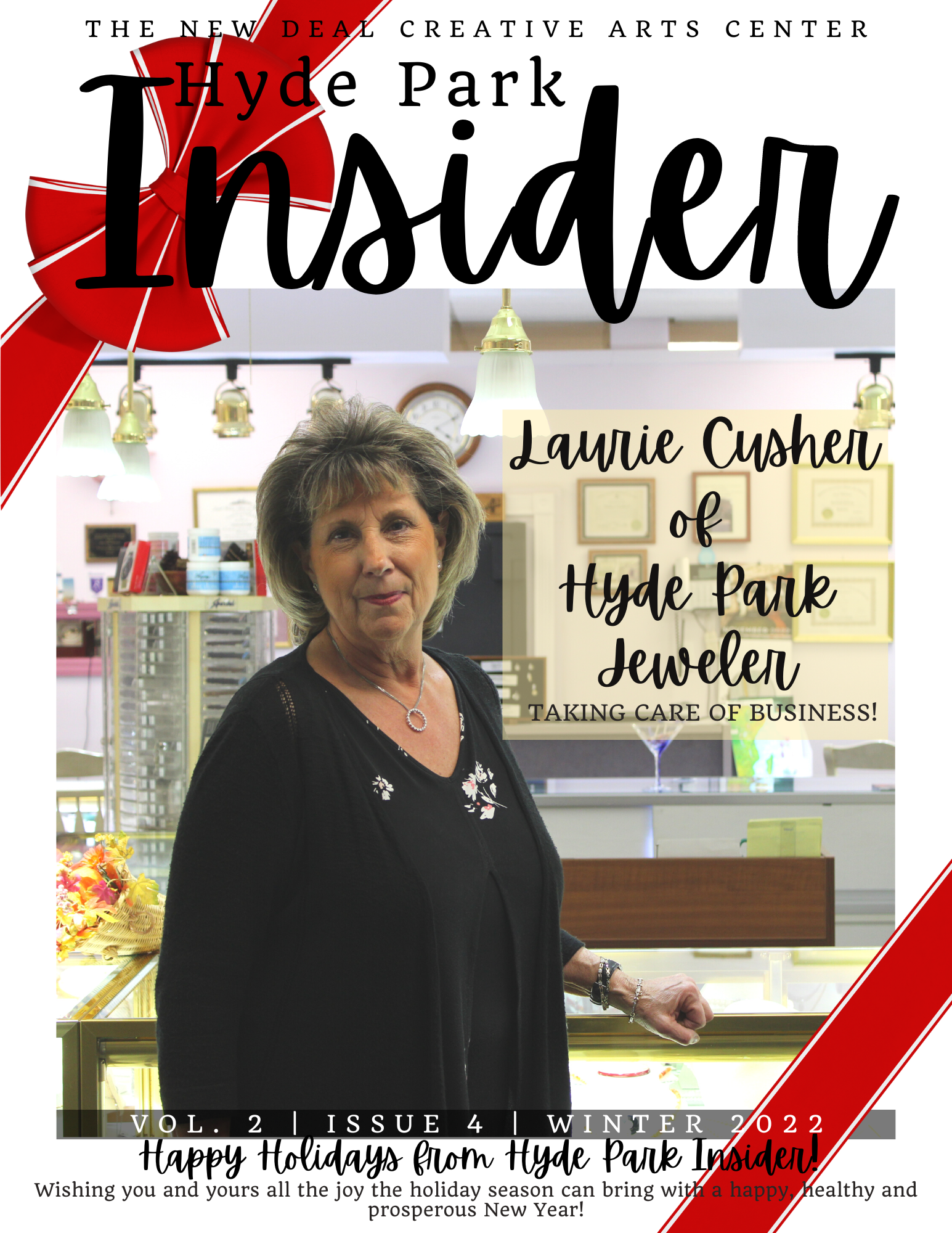 We Are Featured in Hyde Park Insider Magazine
Meet Laurie Cusher, the driving force behind Hyde Park Jeweler and star of this Quarter's Edition of Hyde Park Insider Magazine- a celebration of all things Hyde Park!
hyde park jeweler
Services
Jewelry Repair
From sizing rings to repairing fine jewelry, we do it all, quickly, affordably and expertly. We use laser welding repair for intricate and antique repairs where a torch is not precise enough.
Battery Replacement
Battery Replacement on all makes of watches including our own Signature Collection Hyde Park, Accutron, Bulova, Movado, and Gucci to name a few.
Pearl Restringing
Pearl Restringing is one of our specialties. Let us recreate that special necklace or bracelet.
Rhodium Plating
We have the capability to refinish, repolish and rhodium plate your white gold rings to look like new! Done on the premises, it does take a few days to have this done.
Machine & Hand Engraving
We use a variety of techniques to engrave that special message on your fine jewelry.
hyde park jeweler
The Hyde Park Jeweler Difference
For more than 65 years, we have proudly provided exceptional services, value, and quality to the community. All of the fine jewelry we feature in our exhibits is selected personally and carefully for their timeless but trendsetting features. Additionally, we are proud to say that a good portion of our high-grade jewelry is made in the USA and Italy.
hyde park jeweler
Testimonials
Laurie has done it again! Every time I go into that store she manages to find exactly what I want. She makes sure it's exactly to your specifications. If you really want the personal touch in a home-town jeweler visit Hyde Park Jeweler.
This is the only jeweler that I would go to. The owner has a beautiful selection and a genuinely kind soul.
Thank you for making my wedding rings beautiful again! So happy I'm able to wear them again!
Love the unique selection of beautiful jewelry and the customer service is always great! Add the extra perk of shopping local and supporting our neighborhood businesses and that's a 5 star rating from me!